This site is no longer being updated. The Vega Science Trust closed in March 2012, and this site has been left here for reference purposes.
You are here >
The Realities of Risk
BBC/OU/Vega science video assessing and explaining risk without causing unjustified panic and a discussion on the role of science in risk assessment, prevention and communication.
This video is chaired by Colin Blakemore, the panel consists of Lynn Frewer, Colin Berry, Ken McRae, and panel regular, Mike Maier.
Links To Other Information: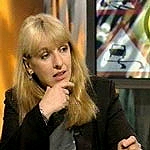 Useful Links:
Please Read
add us to your website